Britain surely cannot promote peace and democracy, and London cannot be a city of peace, if it is where repression and torture begin and if it is where the seeds of war are sown.
– Sam Walton, Quakers in Britain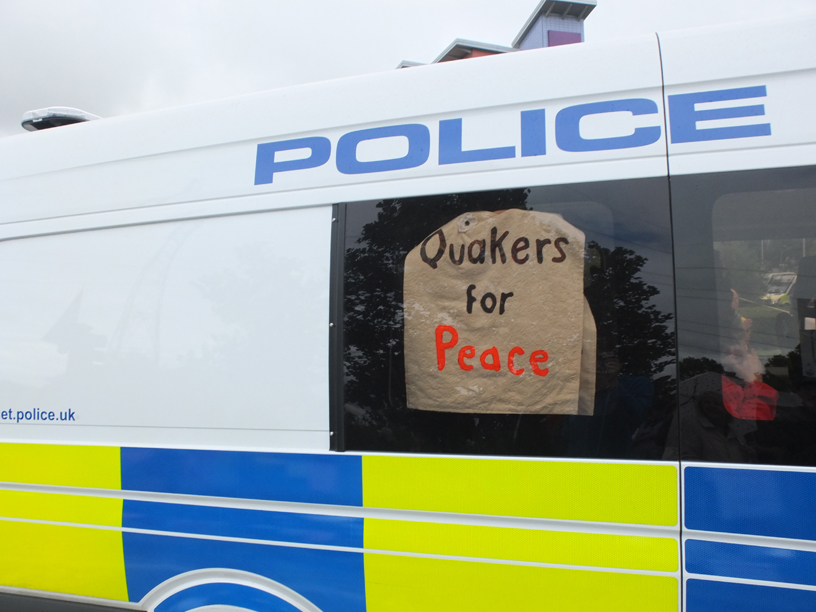 Police van full of arrested Quakers. Photo: Ellis Brooks for Quakers in Britain
Visit the Quakers in Britain website to read the article.